You know, Nature has done things the best way possible and if zucchini is one of the summer seasonal veggies, there must be a reason.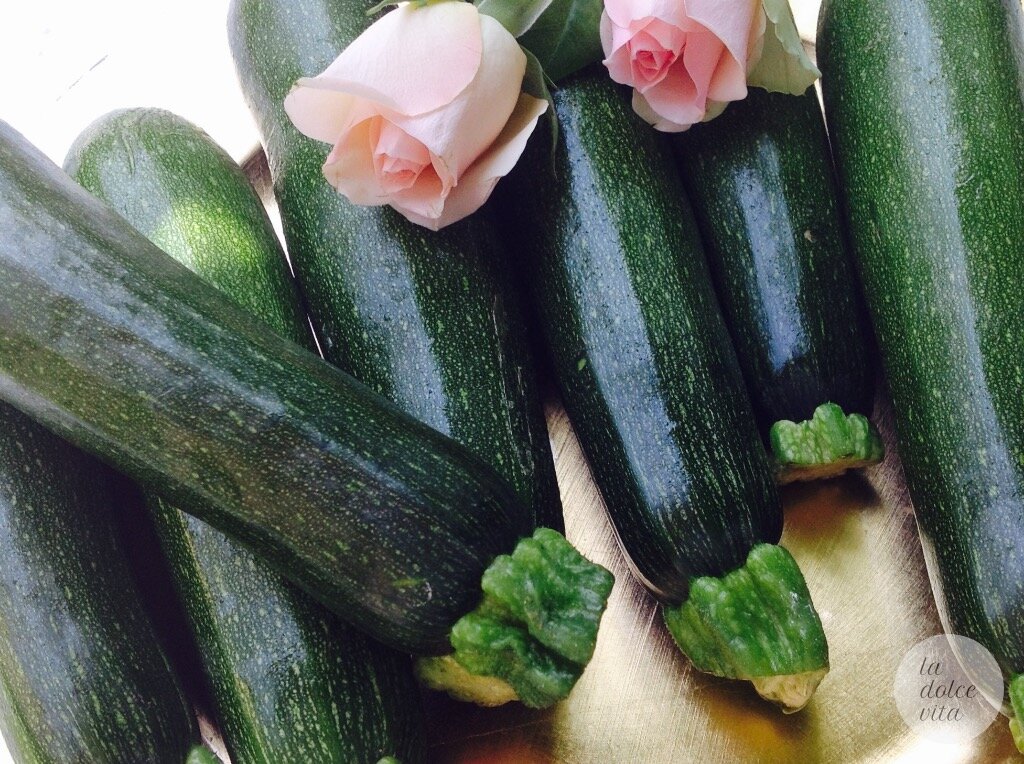 Essentially made up of water (which means few calories), light tasting, rich in vitamin A, C and E, it contains carotenoids that help get a tan (let's pack zucchini away then!) and improve skin elasticity. And not only! Did you know that zucchini has "magical" powers? It helps promote sleep at night and takes headache away if you put some slices of it on your temples.
To each his own
Originally cultivated in Mexico, zucchini has been extensively and successfully grown in Italy too.
There are several varieties that are different in shape, color and, just slightly, in taste. If you don't like the cylindrical one, don't worry, you can always turn to the round variety or even to a thinner, longer and lighter green kind. This also allows you to indulge yourself in creating beautiful dishes by playing with the different shapes and colors of zucchini.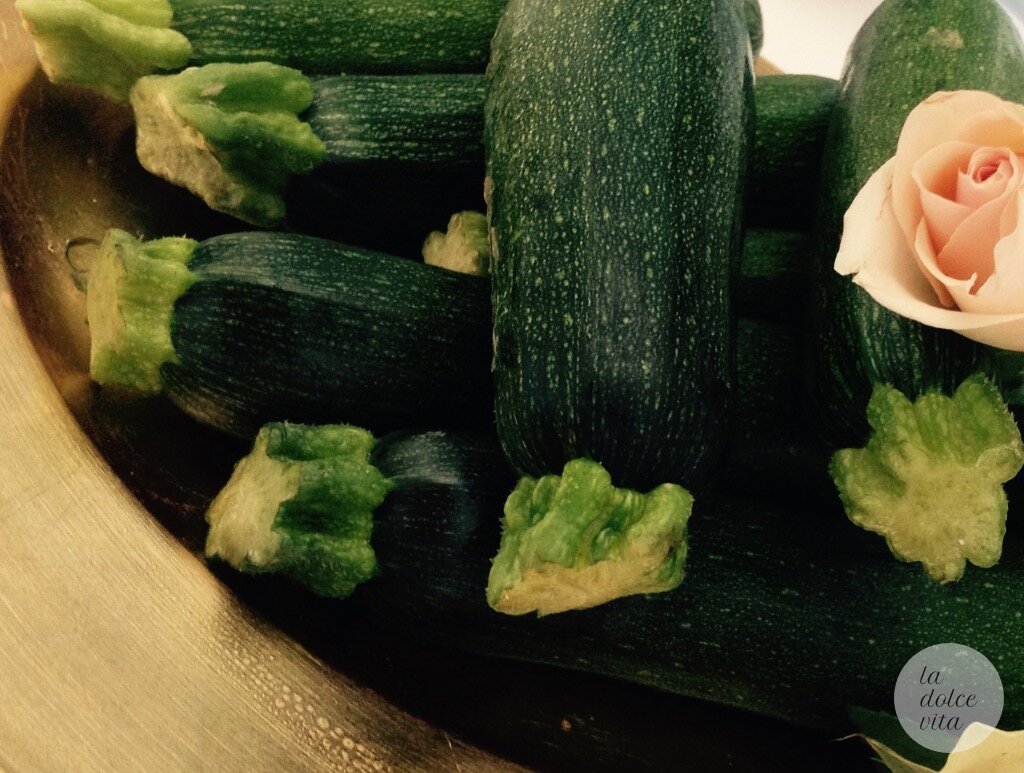 No limits to creativity
Zucchini is a very versatile food. You can fry it, grill it, bake it, boil it and steam it, making sure it doesn't turn too soft as, at that point, it will have lost most of its vitamins, destroyed by the prolonged heat. If you want to keep them, you can have it raw, maybe julienned in your salad. Many are the recipes with zucchini: filled zucchini, zucchini quiche, zucchini chips, zucchini velvet sauce, zucchini pesto….and a very simple one, zucchini alla scapece.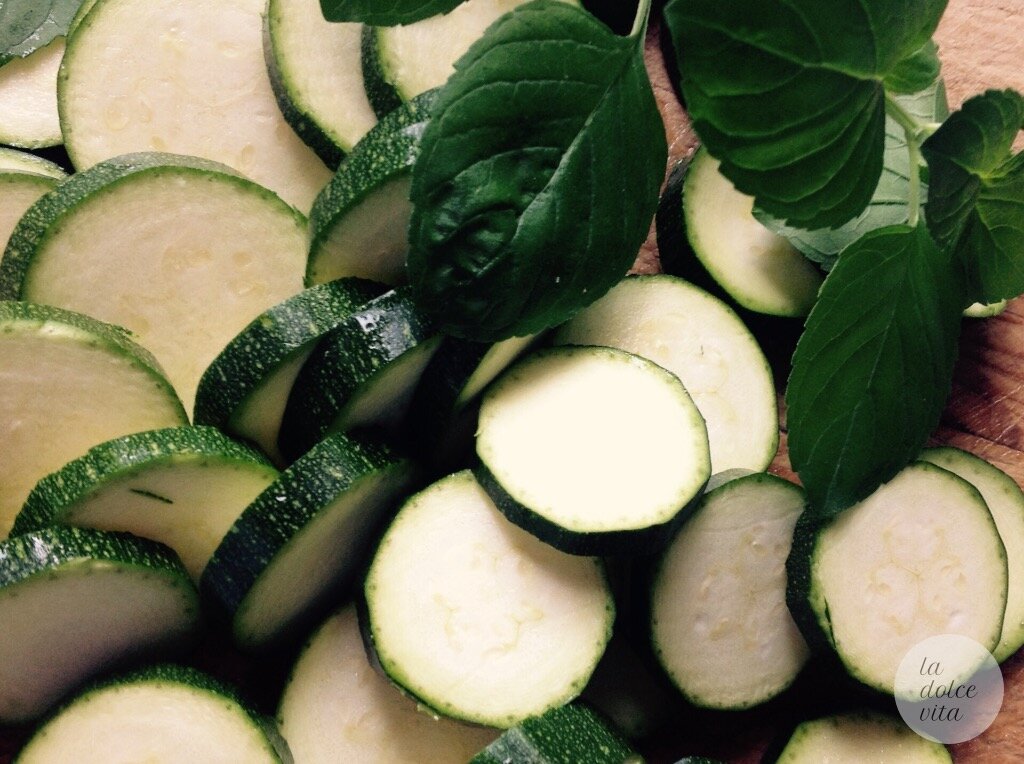 Alla scapece zucchinis recipe
The word scapece comes from the Spanish escabeche, the process of marinading food by using vinegar. This is a Neapolitan recipe for a very tasty side dish.
What you need is:
6 zucchinis, washed;
olive oil, to fry;
a small cup of vinegar;
a handful of mint leaves, washed and broken into pieces;
4 cloves of garlic (or less, if you don't want too much);
salt to taste.
Cut the zucchinis into rounds and put them in a bowl where you will leave them to rest after being scattered with a handful of salt. One hour later, in a frying pan, sauté garlic and, after removing it, fry the zucchini rounds. Once cooked, drain them and place them in a bowl or oven dish and layer zucchini, scattering mint leaves and drizzling vinegar on each layer. It may be served both hot and cold.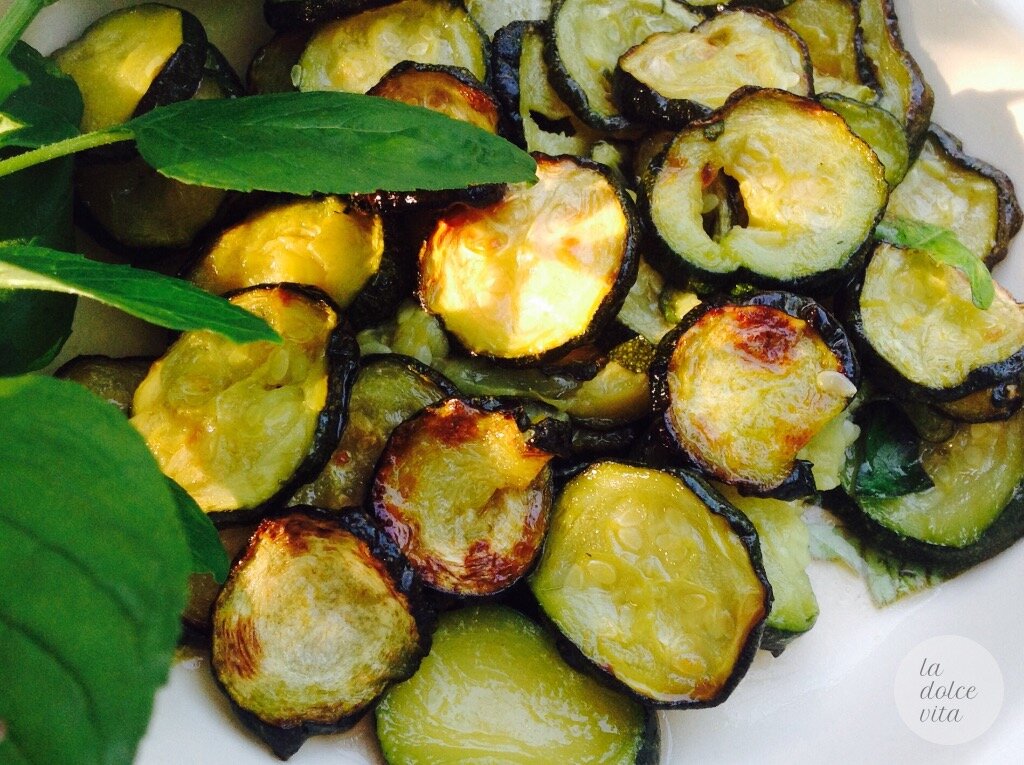 Presentation tip: you can skewer the zucchini rounds on a spit so that each person can have his/her own! Particularly suitable to do during a bbq party!
Sources
it.wikipedia.org - Zucchine_alla_scapece
gennarino.org
alimentipedia.it