Today we want to tell you about Veneto, an Italian region in the north-eastern part of the Boot which is mostly known for Venice and for the renowned Verona (thanks Shakespeare!).
Being characterized by both valleys and hills, Veneto region has much to offer to visitors both in terms of natural attractions and landscapes and of food. Veneto region is usually known for its wines and prosecco, but they would just be poor if they were not drunk along with some good cheese, don't you agree? No problem! Veneto region offers you a very good one, which could be considered its flagship: Asiago cheese.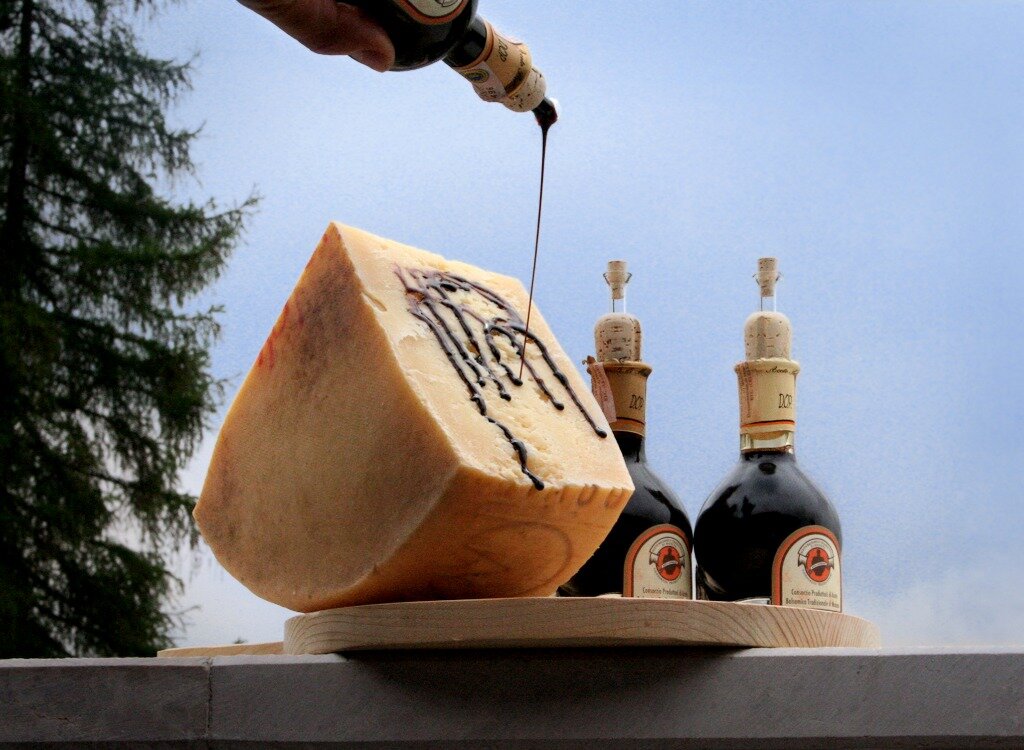 Asiago cheese characteristics
Named after the city where it is made, Asiago cheese was already made in ancient times with sheep's milk. Gradually leaving the upland where they grazed, sheep left their place to cows, so farmers started producing this cheese with their milk.
Nowadays, there are two main types of Asiago cheese.
Asiago Allevo is the oldest one to be produced. It is a hard, compact, straw yellow cheese made with cow's milk. It has a cylindrical shape, small and medium size holes, and tastes mild if it's not very aged. On the contrary, a more aged cheese tastes sharper and it's grainy.

Asiago Pressato has been produced more recently, and it is so called because as soon as it is made, it is pressed with a press. Like the previous one, it is made with cow's milk. It has a white or slightly straw yellow paste and it is not so aged. This gives it a mild taste and a soft consistency which is very appreciated (and preferred) by consumers.
Both types of Asiago cheese are Protected Designation of Origin (PDO) cheeses, meaning that they are high-quality food whose production has to follow precise methods.
Asiago cheese omelette with seasonal wild herbs recipe
Ingredients:
4 eggs;
100 gr Asiago cheese PDO, diced;
50 gr seasonal wild herbs;
salt and black pepper to taste.
Beat eggs in a bowl, add Asiago cheese dices, salt and pepper and set aside. In a frying pan, drizzle a bit of olive oil and sauté your wild herbs. Now, tip the content of the bowl into the pan and fry it, till it is golden brown and a little crunchy.
Tip: if you like omelette to be very cheesy, as soon as you transfer it from the pan to your plate, grate or shave more cheese. You'll love this stringy, soft and tasty cheese!!
Sources
venetoformaggi.it
asiagocheese.it - Frittata con Asiago Fresco DOP e erbette spontanee di stagione