In Italy we have a curious and old saying About fennels (finocchi): "non lasciarti infinocchiare!".
Its meaning is well known and this statement is often used in our everyday life; we can translate it in "do not let you be fooled" and in the past it was the recommendation that the old gave to inexperienced young people before visiting the winemaker to buy wine.
In fact winemakers used to offer slices of fennel horticultural to their clients tasting the wine kept in barrels. That was a trick by the winemakers, as notably fennel contains aromatic substances which give the illusion of good quality even if you are tasting a wine of poor quality or next to become vinegar.
Ingredients of fennel recipe
1 fennel
2 anchovies
6 capers
1 clove of garlic
pepper
extra virgin olive oil
Preparation of fennel recipe
Wash the fennel and cut it in little pieces. In a pan put two spoonful of extra virgin olive oil, the garlic and the anchovies.
Cook at medium fire and when the anchovies have melted, add the chopped fennel. Let them flavor for one minute and then add the capers and pepper. We do not add salt because the anchovies are salty.
Add a little bit of water, put the lid and cook till the fennel is tender. It could be either an entree or a side dish.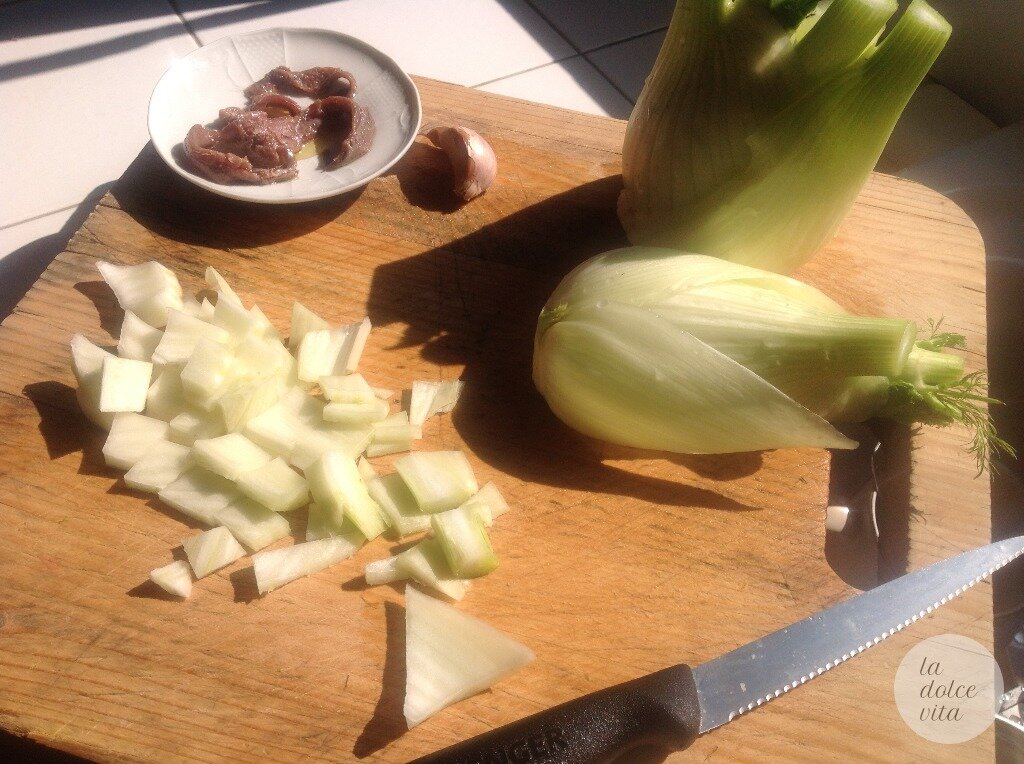 Sources