In the UK, there's nothing that ushers in the Christmas season quite like the sight of mince pies. A whole seasonal industry has been built around the production of this tasty treat, but when did the fascination with mince pies really start? According to some sources, the tradition can be traced to as far back as England's Tudor period.
"Mince pies became a regular part of Christmas celebrations as early as the 16th century, when mince pies were coffin or cradle shaped rather than round as they are now," explained the Project Britain page on Christmas traditions. "At the time, they contained quite a bit of shredded meat in addition to the usual melange of dried fruits."
Today's mince pies are typically small, measuring in at about two to three inches in diameter. They get their name from their minced fruit filling, which is usually a mixture of raisins, sultanas, apples, candied citrus peel, a variety of nuts and mixed spices.
The rise of healthy and specialized eating campaigns like the gluten-free diet has also led to the creation of healthier mince pies. Gluten-free food blog Gluten Free B singles out UK retailer Marks and Spencer's mince pie creations as a healthy alternative for shoppers with celiac disease.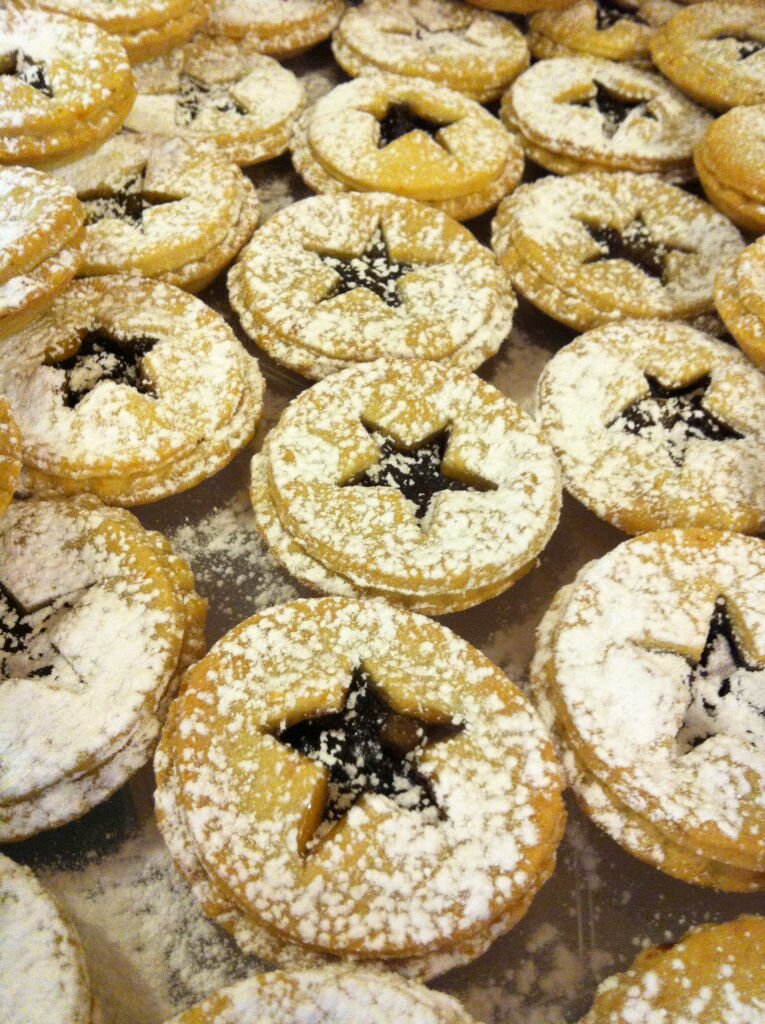 Mince pies. Image credits by ayca13, released under Creative Commons license.
"Having cottoned on that coeliacs were annually hoarding the gluten-free pigs in blankets their Christmas and party range is full of coeliac-friendly delights," said blog author Carly Talbot of M&S' Gluten Free Festive Favorites line.
The traditional British treat's popularity, availability, and variety have resulted in it being consumed (or at least bought) by the millions during the holidays. Significance Magazine notes that a total of 370 million mince pies are bought by shoppers in the UK during the festive season.
If we consider the UK's population of about 63 million people, that comes out to about 5 mince pies per person and a seasonal cake spending spree that amounts to £115 million nationwide. Now that's a lot of pies!