Acquasala is the name of a cozy restaurant in Milan with a very good cuisine from Puglia. The cordial Antonio and Augusto look after Acquasala restaurant which name recalls a dish of Ostuni, a city and comune in the province of Brindisi - Puglia Region. The dish we are going to show you is made with stale bread broken into small pieces, or with the variation of the broken frise which combine cucumbers, tomatoes, extra virgin olive oil, salt and a sweet red onion. This is a recipe that mixes earth with sea in a jumble of colors and flavors of Mediterranean countries.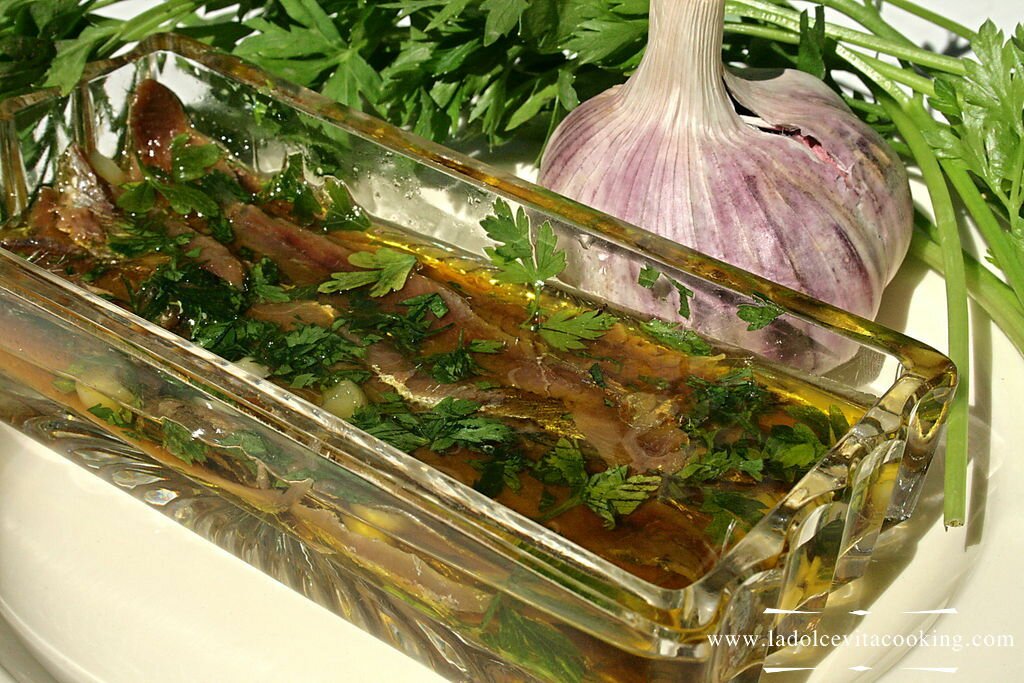 What are Strascinate?
The Strascinate are a kind of Orecchiette, typical specialties of Puglia Region, but they are much larger. Their name comes from the kneading method of the dough: just drag it on a large wooden flat surface with your fingers.
The crumb is sold at the supermarket but it is too finely grated, while the dish provides for a more rustic and coarse crumb.
Ingredients for Strascinate with anchovies, 4 people
500 grams of fresh strascinate;
200 grams of dry bread crumbs;
80 grams extra virgin olive oil;
a clove of garlic;
some anchovies, to taste.
Preparation of Strascinate with anchovies
In a shallow pan heat 40g of olive oil and add the bread. Do it toast, then pass it on paper to absorb excess oil. Add salt to boiling water and cook the strascinate. Drain, put strascinate into the hot oil, where you have previously dissolved anchovies with a clove of garlic. Serve sprinkled everything with the fried bread crumbs.
Sources
Menuale.it - Le ricette degli chef: Strascinate con acciughe e mollica fritta